Transform your real-time payments with the Power of One
Payments Hub combines fintech agility with global bank assurance to empower banks, fintechs and businesses to strengthen and scale their payments processing
Account to account payments streamlined
The simplicity of one payments platform
Get a faster, easier payments experience with Payments Hub's unified, cloud-based solution—making real-time account-to-account payments across leading schemes in multiple markets
Accessible through one simple API
Our powerful ISO 20022 compliant API will rapidly integrate with your business-critical applications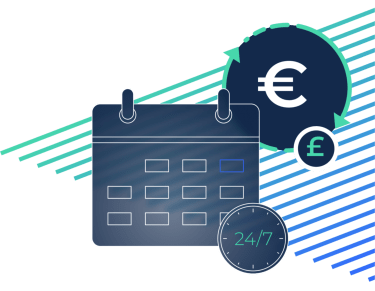 Real-time scheme access with one connection
Immediate, rather than batch-based, transaction processing across schemes—including SEPA, SWIFT, UK Faster Payments, Bacs & CHAPS— via a single connection
Proven reliability & scalability
Built to handle billions of transactions a year, and already used by Santander, the platform has 99.95% availability with 24/7/365 support
By a FinTech.
From a bank.
Payments Hub is the real-time payments solution brought to you by PagoNxt, one of the world's largest private fintech companies, backed by Santander
The agility of a born-digital fintech
Built in the cloud by a dedicated development team, Payments Hub offers the flexibility, responsiveness and innovation expected of a leading fintech 
The experience & scale of a global bank
Payments Hub provides the certainty, security and expertise of being backed by Santander, one of the world's largest banks
Boost your payment capabilities.
Transform your business.
Use payments to power growth
Whether you're an early-stage fintech or an established payments business, Payments Hub solutions provide you the confidence and certainty to scale and diversify globally
Optimise your customer delivery
We deliver all your payment processing needs so you can give your customers the fast, reliable experience they expect
Make our team part of yours
From rapid onboarding to expert developer and operational support, we give you full end-to-end support to speed up your time to market and maximise performance across your lifecycle